Workplace & Culture
At Creo we want everyone to feel like they are part of a family. Our values are important to us and if you want to work for us you will be expected to reflect them in your behaviour.

Supporting our community is also part of our DNA, to prove it here is a pic of our employees on a community project.
Last but not least, there's having fun! It is a key part of working for us, we regularly have social gatherings or events where everyone can get together, have fun and get to know each other better.
Who we are
Creo Medical is a medical device company that was founded in 2003 by Professor Chris Hancock to target the treatment of cancers. We are focused on the emerging field of surgical endoscopy, a recent development in minimally invasive surgery. Creo's mission is to improve patient outcomes by applying microwave and bipolar radiofrequency energy to surgical endoscopy. We are at the forefront of a paradigm shift in endoscopic surgery. What does this mean? Shorter procedures, shorter hospital stays, lower costs, and significantly improved patient outcomes.
We are proud of how we started and are always looking for people with the same ambition to make a difference in the world.

Our employees come from all over the world and from lots of different industries. You don't always have to have experience in the work we do to come and work for us. If we sound like the type of company you'd like to work for then please apply!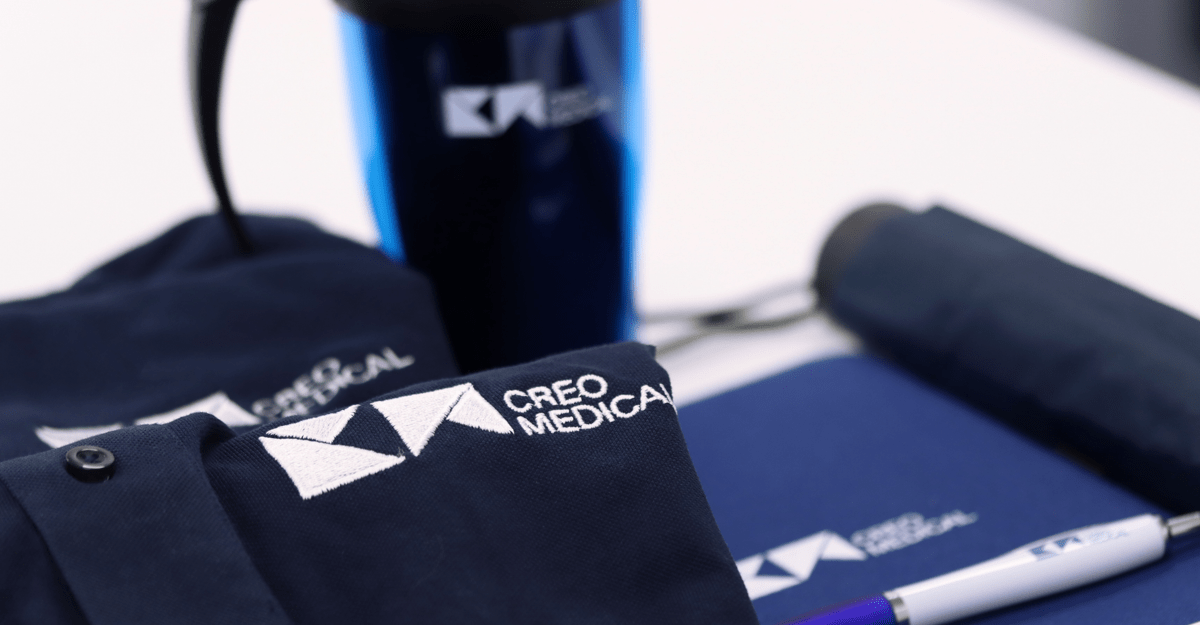 Our Values
Collaboration

Our colleagues and business partners enable us to turn our creative ideas and inventions into real innovations.


Life Changing

We aim for our medical devices to be simpler and safer to enable better patient outcomes that are less invasive

Can Do

The energy to take action and our hunger for solutions mean that we can succeed in our goals

Disruptive

We challenge assumptions and the status quo

Creative

The diverse talent of everyone in our team means that we create different, original and therefore more effective approaches to medical device challenges.
About Creo Medical
At Creo Medical we believe anything is possible with the right approach! We aim to transform lives through the development and delivery of minimally invasive devices, bringing advanced energy to the emerging field of therapeutic endoscopy.
Co-workers
300 and growing!
Already working at Creo Medical?
Let's recruit together and find your next colleague.